Obituaries
Dewayne Cole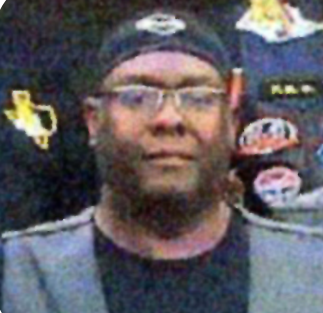 Dewayne Cole, firstborn of Lorenzo D. Cole and Rosa L. Gentry Cole was born on August 15, 1957, in Brenham, Texas, he
accepted Christ at an early age at Old Bethlehem Missionary Baptist Church.
Dewayne attended Snook High School through the ninth grade before moving to Houston, Texas where he completed his high school studies at Westbury High School. He continued his educa tion at the University of Houston, Downtown, where he was awarded a B.B.A. He later attended the Houston Community College, earning an associate Degree in Computer Information (Cyber Security). He found his dream job at NASA where he became a member of the Manned Space Program, putting a man in space.
Dewayne was preceded in death by his mother, Rosa L. Cole; his grandparents, Joe and Lottie Cole, Oscar and Willie Mae Gentry.
He leaves to cherish his memories his father, Lorenzo D. Cole of Dallas, Texas, three sisters, Kathy M. Cole of Houston, Texas, Michelle and Milinda Johnson (twins) of Dallas, Texas; one brother, Jarvis Cole of Waxahachie, Texas; a very special aunt, Betty Warren of Houston, Texas, along with a host of nieces, nephews, cousins and his loyal and faithful friends and buddies from NASA and The Iron Horsemen Motorcycle Group, and Tex-
as City Group.
Visitation will be held Friday March 23, 2019 from 6pm to 8pm at Clay and Clay Mortuary Houston, Tx
Funeral Services will be Sat March 23,2019 at 12 noon at Old Bethlehem M.B.C. 5306 Fm 2039 Caldwell, Texas 77836.
Arrangements has been Entrusted to Daniel and Son Funeral Home 401 West 18th st. Bryan, Tx 77803.
Betty Robinson
March 22nd, 2019