Obituaries
Pansy Wilson Gilmore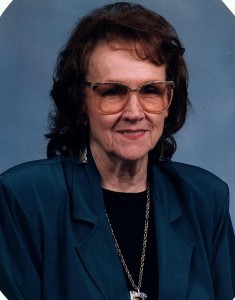 Pansy Wilson Gilmore, 89 of Bryan,Tx passed from this life on September 30, 2016.
Graveside services will be held on
Monday, October 03, 2016 at
10:30am
at the Kurten Cemetery located in Kurten, Texas.
Pansy was born on August 27,1927 in Cross, Texas, but lived her lifetime in Bryan, Tx, where she retired from Texas A&M department of meat and muscle Biology.She was an excellent seamstress and cook.  She also was an avid reader. She enjoyed People- watching,Bluegrass Music and dancing.
Pansy is preceded in death by her husband of 48 years, Gordon C. Gilmore, she is also preceded by beloved life partner, Verner Arrington, her mother, Ela Jop Wilson,father, J.B. Wilson Sr. and Step mother Lydia Weise Wilson, one sister Dorothy Wilson Dunn and nephew Eddie Dunn.
Pansy survived by her daughter; Patricia Keller (Michael), five(5) grandchildren
 Darrell Buckhaults(Patti), Allan Manthei, Shannon Fish Krueger (Vince), Mellanie Fish Summers (Shawn), Brett Jaymie Fish, six(6) Great -Grandchildren,  niece Sharon Dunn Thigpin and Brother J.B. Wilson Jr ( Carolyn) 6 Nieces and 4 Nephews.
Betty Robinson
October 3rd, 2016