Obituaries
Lawana C. Rodgers-Rose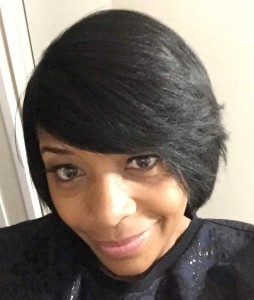 Lawana Chevelle Rodgers was born January 26, 1965, to Birdie and John Richard Rodgers in Galveston, Texas. Her grandfather, the late Lee Walker, Sr. nicknamed her Chookey. Lawana accepted Christ at an early age and united with Mt. Vernon Baptist Church, under the leadership of Rev. H. H. Holt.
She graduated from Bryan High School in 1983 where she was active in Student Council, Cheerleading, Baseball, Track, and Basketball.
She attended Prairie View A&M University for one year but graduated from Bryan Business School where she majored in Word Processing.
She met and married Darney Rose and to this union, one child was born. They relocated to Lewisville-Flower Mound, Texas area where she resided until her demise.
She united with the Macedonia Church in Garland, Texas under the leadership of Pastor Bobby Myles where she remained a faithful member until her demise on April 2, 2016.
Lawana and Kenneth Thornton had a brother/sister relationship during their early years but reconnected in later life in a different relationship.
She was preceded in death by her father, John Rodgers and two sisters, Diana, and Melba.
She leaves to both mourn and cherish her memory her mother, Birdie Walker Rodgers; two daughters, Alexis Nutall Martin (David) all of Flower Mound, TX and Taylor Darney Rose of Tulsa, OK; Charli Winston, who she raised along with her daughters, as her own from age 9 through High School; two sisters, Marilyn and Minnie Dell Shorter both of Bryan, Texas; and her BFF, Carolyn Chambers "Sister" of College Station, Texas; three brothers, Delton Rodgers (Pamela) of Lewisville, Texas, Edward Charles McKinney (Adrianne) of Houston, Texas and Victor Caldwell of Bryan, Texas; stepmother, Sandra Kay Rodgers and Godmother, Carrie Jane Walker, both of Bryan, Texas; two grandchildren, Olivia and David Martin II; one uncle, Lee Walker (Molly) of Corsicana, Texas; and two aunts, Betty Shine of Spokane, Washington and Jeanette Moody of Killeen, Texas along with many cousins and friends.
Betty Robinson
April 14th, 2016