Obituaries
Joseph "Joe" Hebert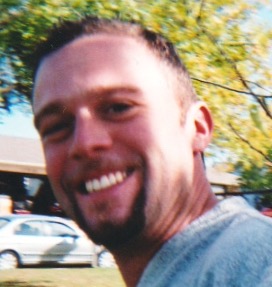 Joseph Lorenzo Hebert, 39, of College Station, passed away at his residence on Tuesday, November 10, 2015. Funeral Services are at 11:00 am on Monday, November 16, 2015, at Hillcrest Baptist Church in Bryan, Scott Adams officiating. Visitation starts at 10:00 am and continue until funeral services start. Interment will follow at Bryan City Cemetery.
Joe Hebert was born on July 30, 1976, in Albuquerque, New Mexico to the parents of Louis and Jo Hebert.  After high school, Joe went on to graduate from Le Chef Culinary Arts Institute and became an Executive Chef.  Joe enjoyed Aggie football, cooking, golf, barbecuing, landscaping, growing peppers and herbs and just hanging out with friends and family.
Active pallbearers are Mike Hebert, Joey Hebert, Ram Braud, Paul Patranella, Clay Campbell, and Tony Hart.  Honorary pallbearers are Forrest Fagan, Chad John Griffin, and many, many others too numerous to list.
Joe leaves behind to cherish his memories his mother; one brother and sister-in-law, Mike and Tamara Hebert; one sister and brother-in-law, Julia Hebert-Braud and Ram Braud; two nephews, Joseph "Joey" Hebert and Tyson Braud; and one niece, Faith Hebert.
Betty Robinson
November 15th, 2015