Obituaries
Verlinda E. Hatchett-Williams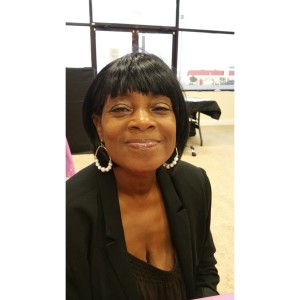 Verlinda passed away on Saturday, February 20, 2016, at the age of 58.  A memorial service will be held on Saturday, February 27, 2016, at 11:00 a.m. at Galilee Missionary Baptist Church.  Interment will follow immediately after services at Oakwood Cemetery.
Verlinda Hatchett-Williams was born on June 2, 1957, in Harris County, Texas. She was the daughter of the late Pauline and Early Hatchett and sister to the late Roland Hatchett. Verlinda graduated from the nursing assistant school in Los Angeles, California.
Verlinda began a lifelong calling of taking care of others in which she performed diligently and graciously for everyone she could. Verlinda will always be remembered as someone who continuously provided care, patience and understanding for others.
Verlinda is survived by her four children; LaToya Hamilton of North Carolina, Garry Williams of California, Jonnecia, Joshua (Son-in-law) Williams of Georgia; her beloved five grandchildren Jayla – 16, Jeremy – 7, Jaidyn – 4, Jailyn- 3, Joshlyn – 2; her sister Mary Jane Calhoun; nephew Clay Whitfield along with lifelong family friend Charles Powell, Flora Workman, Johnnie Walton, Glenda, cherished cousin Donnie and many, many  relatives and friends.
Betty Robinson
February 26th, 2016