Obituaries
Opal Nell Kelley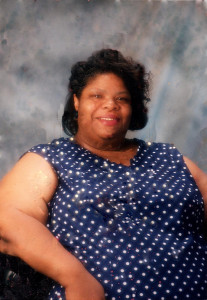 Opal N. Kelley, 68, of Bryan, TX, wife of the late Knox Kelley died at her Kelley residence on Sunday, September 6, 2015.  Funeral services will be at 2:00 p.m. on Sunday, September 13, 2015, at Daniel and Son Funeral Home Chapel.
Mrs. Kelley was born in Bryan, TX on April 1, 1947.  She was the only child of Pete Gordon and Nettie Mae Williams-Nelson.  Opal was devoted to her family and loved spending time with her children, grandchildren, and great-grandchildren.  She enjoyed all genre of music, loved cooking, and just being a good listener.
Opal was preceded by her loving husband Knox Kelley, her parents Pete Gordon and Nettie Mae Williams-Nelson,  and devoted son Gregory Kelley.
She leaves behind her three children; Sharon Densey (Clarence), Derrick Gordon and Cynthia Kelley all of Bryan, Texas; six grandchildren, Anthony Densey, Aaron Densey, Andre Densey, Rita Henderson, Riva Henderson, and Dominque Kelley; two great-grandchildren, Jullian Gentry, and Kameron Densey; a host of aunts, uncles, nieces, nephews, other relatives and friends.
Betty Robinson
September 10th, 2015