obituaries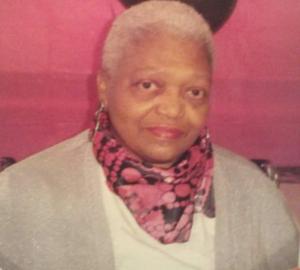 Ms. Ruby Wiggins, 71, of Bryan, passed away on July 24,2015 at St. Joseph Regional Hospital in Bryan, Texas.  Visitation will be held on Friday, July 31, 2015, from 10:00 a.m. until 7:00 p.m. at Daniel and Son Funeral Home Chapel.  Funeral Services will be held at 11:00 a.m. Saturday, August 1, 2015 at Greater Tabernacle Baptist Church, Bryan, Texas.  Interment will follow at Oakwood Cemetery in Bryan. 
     Ruby Wiggins was born September 5, 1943, the oldest of 13 children, to Joe Curtis Williams and Ora Lee Wiggins-Williams.  Ruby graduated from E. A. Kemp high school.  Ruby worked in the education field with the U.S. Dept. of Agriculture as a printer for many years.  Ruby was a faithful member of Sovereign Grace Baptist Church, where Rev. Donald Williams was her pastor, until her health started to fell her.
Ruby was preceded in death by her father, one brother Eddie Williams, and one son Byron Wiggins.  Her precious memories will be cherished by her son Brent Wiggins, daughter-in-law (Nikki), Six grandchildren:  Ja'Tarious Herndon, Brandi Wiggins, Brandon Wiggins, Quinton Richardson, Byron Wiggins Jr., Akeelah Wiggins, Two great-grandchildren: Ja'Kayden Richardson, Byron Wiggins III,  Five sisters, Six brothers and a host of other relatives and friends.
Please leave condolences and memories for Ruby at www.danielandsonfuneral.com.