Obituaries
Nicolas Juarez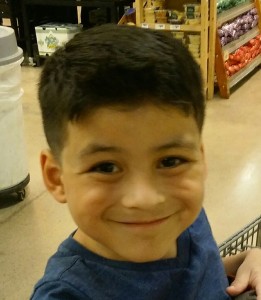 Nicolas Juarez, 6, of College Station passed on December 26, 2016 in Rancho Delgadillo, Mexico. A rosary honoring Nicolas will be held on December 31, 2016 at 11am in the Chapel of Daniel and Son Funeral Home. Mass service will follow at 1pm at Santa Teresa Catholic Church in Bryan, TX. Interment will follow at Mt. Calvary Catholic Cemetery in Bryan.
.Nicolas was born March 3, 2010 to the parents of Gelacio Juarez Villegas and Lucia Mendez in Corpus Christi, Texas. He attended College Hills Elementary School he was a 1st grader. Nicolas enjoyed singing, dancing, playing video games, drawing and watching movies and playing with his dog "Fluffy".
He leaves to cherish his memory: Parents Gelacio Juarez Villegas and Lucia Mendez; one brother Jesus Juarez; Grandparents Gelacio Juarez Guerra and Luis and Maria Mendez. The family extends special thanks to Juan Jose Juarez and family and to all who helped during this difficult time.
Betty Robinson
December 31st, 2016