Obituaries
Mr. Roy Allen Fields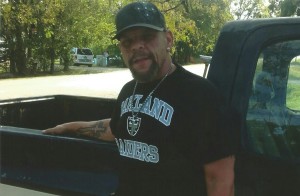 On August 23, 1963, a vibrant son was born to the late Edgar and Una Sr. They named him Roy Allen Fields.
He was introduced to Christ at an early age by his mother and cousin Betty Moore. Later in his early adulthood, he accepted Christ as Lord and Savior.
Roy was a family man, he loved spending time with his children, grandchildren, nieces and nephews. He loved music and spending time with his family was very important to him. He was the Dallas Cowboys #1 fan. He had a passion for working on old cars. Roy worked at C. C. Creation which kept him happy. He loved his job and coworkers. On days when he wasn't feeling well, he would still go to work as a dedicated employee.
Roy was preceded in death by his parents; sisters Joanne Fields Sanders, Beverly Fields Blue; brothers, Billy Fields, Edgar Fields, Jr, two grandmothers, two grandfather's, two nieces, and one nephew.
He leaves to cherish his memories: his spouse Sherri ; children, Jerry Neely, Jr, Destiny Paris ( Anthony), Jackie Neely, Chelsie Neely ; three grandchildren Laycee Spahn, Bladyn Paris, and Lexie Paris ; mother-in-law, Rosemary Westfall and husband Richard ; sisters, Rosie Fields Goyens, Carolyn Fields Williams; three brothers, Stanley Fields ( Linda ) , David Fields ( Wilma ), Lonnie Fields; two aunts, three uncles, sixteen nieces, twelve nephews, and a host of loving cousins and a special friend Micheal Henson; and his beloved pets, Angel and Deboe.
Betty Robinson
June 4th, 2017