Obituaries
Mr. Flenel Turner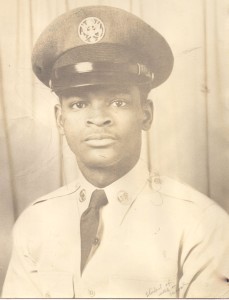 6-01-1930  – – 05-04-2015
Mr. Flenel  Turner 84 of Bryan, Texas went to peace and eternal life with his Lord and Savior Jesus Christ on May 04,2015.
He was born in Brazos County on June 01,1930 to Floyd Turner Sr. and Alberta Rodgers Turner.
Funeral Services will be held on Saturday, May 09,2015 at 3:00p.m at Grace Missionary Baptist Church, located in Bryan, Texas.
Visitation will be from 10:00a.m to 7:00pm Friday, May 08,2015 at Daniel & Son Funeral Home Chapel, and on Saturday, May 09,2015 from
8:00a.m. to 1:00p.m. at the funeral home.  Interment will follow immediately after his services at Oakwood Cemetery.
He accepted Christ at an early age at Pleasant Hill Baptist Church and was a member at Grace Missionary Baptist Church.
He is preceded in death by his parents, six brothers, and three sisters.  He is survived by his wife of 57 years;
four sons; Ronald Turner(Jacque) of Allen, Texas,Lew Turner of Indianapolis IN, Nolan V. Turner of Rockwall, TX and Paul Turner(Gwen) of Bryan, Texas;
two daughters Nancy Turner of Rockwall, TX and Stacy Mitchell (Dennis) Brooklyn, NY; one brother ;three sisters; eight sisters – in-law; 5 grandchildren; three great grandchildren;
3 adopted grandchildren and a host of nephews, nieces, cousins and friends.
Special thanks to Rev. and First Lady Kennen Jackson and the Allen Chapel AME Church family, to Rev. and First lady Chris Goines and
Deacon & Sister Sid Garner for their spiritual support as well as Dr. Mark English,Dr. David Hackethorn, Dr.Fredrick Tan, the wonderful staff at
Liberty Dialysis, Lampstand Nursing & Rehab. Center, Guardian Home Health, Hospice Brazos Valley & Allegiance Ambulance crew for gracious and kind support.
Daniel & Son Funeral Home
May 9th, 2015