Obituaries
Michael F. Guzman
Sunrise May 29, 1964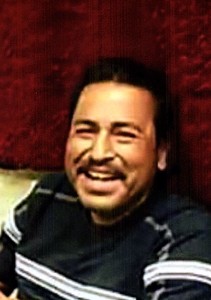 Sunset February 5, 2016
Michael Guzman was born May 29, 1964, in Hearne, Texas.
Preceding him in death were her parents, one uncle and one sister.
Michael is survived by his wife, Cirenia Rios, Two brothers, Joe Garcia, III (Mary) and Paul Garcia, Sr. (Rose) and seven sisters, Rene Tobias (Toby), Christina Orozco (Juan), Michelle Prado (Anthony), Sabrina Rodriquez (Charles), Betsy Medina, Theresa Ramero (Robert) and Toni Galvan (Gilbert).
Betty Robinson
February 10th, 2016