Obituaries
Melvin E. Jones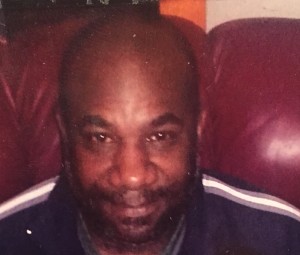 Melvin Earl Jones was born to Melvin Jones and Ethel Lena Jones on August 21, 1970, in Bryan, Texas.  He departed this life on August 18, 2015.
He attended public schools in Snook, Texas.  He moved to Fargo, North Dakota later and tried to create a life there.  He moved back to Bryan, Texas and lived here until his death.
Melvin was preceded in death by his mother Ethel Lena Jones "Red", one niece; Jessica Holman; and one nephew Maurice Tucker.
He leaves a loving memory to his father, Melvin Jones "Mel" of Bryan, Texas; five sisters, Queenie Jones of Ft. Worth, Texas, Katherine Jones of Dallas, Texas, Brenda Taylor of Bryan, Texas, Octavia Jones and Kelcy Jones, both of Fargo, North Dakota; two brothers, Marvin Jones and Jesse Jones "Tom", both of Bryan, Texas; nieces, Dreama Tucker, Katricia Tucker, Battista Jones, Erica Jones, Tonya Parnell, Brittaney Holman, and Tiffany Taylor; nephews, Winzel Jones, Michael McDade, Jacory McDade, and Reginald Cole, Sr.; a special friend, Chris Conerway and a host of other nieces, nephews, cousins and other relatives and friends.
You may leave condolences and memories for Melvin E. Jones at www. danielandsonfuneral.com
Betty Robinson
September 3rd, 2015