Obituaries
Lizzie Earl Reynolds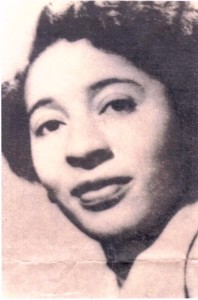 Lizzie Earl (White) Reynolds was born on August 18, 1926, in the Teals Prairie community of Caldwell, Texas to the proud parents Alphonso White Sr. and Rebecca (Hunter) White. Lizzie professed Christ as her Savior and was baptized at an early age at New Hope Baptist Church in Teals Prairie. She was very active in the church as she sang in the choir and worked on the Mission Board. She attended and completed elementary and high school at Smith High in Teals Prairie.
Lizzie moved to California where she furthered her education by completing cosmetology school. Subsequently, she opened up her own beauty salon. Lizzie also took courses in business management and was able to open up her own clothing stores and invest in many real estate ventures. Lizzie was united in marriage to Chief Isiah Ernest Reynolds, who served 20 years in the Navy. During this time she moved to various places before settling in Oxnard, California. She united with the Evangelistic Missionary Baptist Church of Port Hueneme, California under the late Pastor Emeritus Albert D. Southall. She was on the Motherboard and helped with mission outreach.
Lizzie's legacy was her Love for her family and friends. She would drive, by herself, from California to Texas with a car load of clothes for her family and friends. She was an avid supporter and contributor to anyone in need.
Lizzie was preceded in death by her husband, Isiah Ernest Reynolds; parents, Alphonso White, Sr. and Rebecca (Hunter) White; brothers, Alphonso White, Jr., MacArthur White, Charles Austin White, and Jerrel White; and one sister, Belzora Jean Thomas.
Lizzie departed this life on September 6, 2015, in Caldwell, Texas.
Those left to cherish Lizzie's memories include: two sisters, Barbara Faye Millines (Faite) of Oxnard, California; Nancy Dean Hearne of Houston, Texas; and one brother, Howard White (Tondelayo) of Teals Prairie community, Caldwell, Texas; sister-in-law, Minnie L. White of Houston, Texas and a multitude of nieces, nephews, cousins, relatives and cherished friends.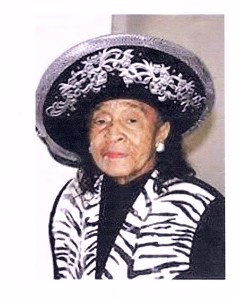 Betty Robinson
September 10th, 2015