Obituaries
Joe Charles Johnson, Sr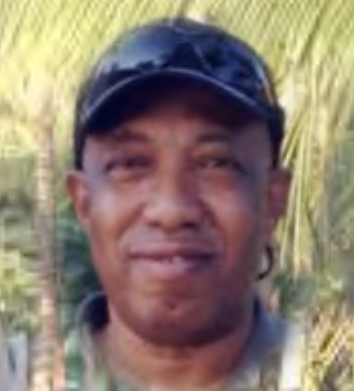 Joe Charles was born on May 25, 1953 to James Johnson Sr. and the late Laura Graves. He attended public school in Somerville Texas. He married Ruby Jewel Batts and this union was blessed with four children.
After accepting Christ at an early age at Mount Rose Missionary Baptist Church, he continued working for the Lord throughout his lifetime. Currently, he was the Chairman of the Board of Deacon at Second Street Missionary Baptist Church, Somerville, TX.
He retired from the Railroad after 40 years in the position of track supervisor. He also served as the Office of Secretary for the Railroad Union. In addition, he was a License Insurance Representative.
He was preceded in death by his mother and one daughter, Carolyn Johnson.
Joe C. Johnson was a loving husband, a devoted father and a beloved grandfather. He leaves to cherish his memory and continued legacy his devoted wife, Ruby Johnson; two sons, Joe Charles Johnson Jr., of Somerville TX, and Jordan Johnson Sr. (Alexandra) of Vail, Arizona; one daughter, Janna Johnson of San Antonio, TX; his dad, James Johnson, Sr. of Waco, TX; six grandchildren, Terrance Lane, Amory Yanda-Johnson, Alexa Morel, Jordan Johnson Jr., Faith Mendoza and Faith Johnson; five brothers, James Johnson Sr. (Joycelyn) of Bryan TX, Jessie Johnson Sr. (June) of Somerville TX, Lonnie Johnson Sr. of Brenham, TX, Billy Johnson (Bertha) of Houston,TX and Floyd Johnson of Somerville TX and five Sisters, Helen Wise (Billy) of Waco TX, Linda Johnson of Brenham TX, Laura Johnson (Ronnie) of Somerville, TX, Brenda Carter (Raymond) of Brenham TX and Alisa Powell (Noble) of Brenham TX.
Joe and Ruby also shared their home with Porchia Johnson (Jessie), Sophia Freeman, Sannitta Johnson, Bianca and Maurice Tolbert and many others.
Daniel & Son Funeral Home
November 17th, 2017