Obituaries
Edward Rogers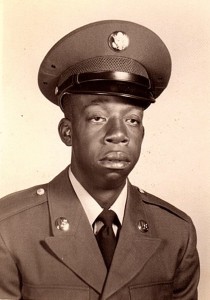 Sunrise: January 5, 1945                                                   Sunset: June 17, 2016
Edward Rogers was the second child born to Margaret Rogers on January 5, 1945, in Wilcox, Texas.
Edward accepted Christ at an early age as his personal Savior.  Later he joined with Mt. Zion Missionary Baptist Church in Somerville, Texas where he served as an usher and Youth Sunday School Teacher.  He attended Emmett Jay Scott High School in Somerville where he graduated in 1964.  He served in the United States Army.  Edward was employed by the City of Monroe, LA until he retired in 1992.  He married Deborah on December 14, 1992, and to this union, seven children were born.  He later moved back to Texas where he was employed by CC Creations, Brentex Mills and later the City of Somerville.  He was a loving and caring person and never met a stranger.
Preceding him in death were his mother, Margaret Rogers; one brother, Ernest Rogers; one son, Zal Cummings and a dear friend, James Outley "Blackbird".
Edward leaves to cherish his memories, his loving wife; one sister, Minnie Kennerson; two daughters, Kenyatta Schiele-Singleton, and Dataya Cummings-Jackson (Larry); four sons, Bwana Cummings, Jonstonia Cummings (Elizabeth), Zoccorro Schiele, Rar'Terrius Schiele; nine grandchildren and three great-grandchildren along with numerous nieces, nephews, cousins and a devoted friend Charlie Moore, Jr.
Betty Robinson
June 23rd, 2016