Obituaries
Donald Earl Martin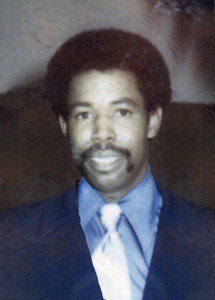 Donald Earl Martin, 73, of Bryan, passed away at Hospice of Brazos Valley on December 14, 2015, after a courageous battle with cancer.  A celebration of life will be held at 1:00 p.m. on Saturday, December 19, 2015 at New Zion Missionary Baptist Church. Visitation will be held on Friday, December 18, 2015, from 10a.m. – 6 p.m. following a wake from 6p.m. -7 p.m. at Daniel and Son Chapel.  Interment immediately after services at Oakwood Cemetery.
Donald was born August 25, 1942 to Marion and Bernice Martin. He was baptized at an early age and joined the U.S. Army.  Donald fell in love and married the lovely Valerie Caldwell.  Donald was preceded in death by his parents; uncle and aunt, Rev. W.M. and Annie B. Fennell; and a son, Wayne Chatman.
Donald is survived by his wife, Valerie Martin; Sons, Shun Martin, Donald (Susan) Caldwell, Gary Caldwell all of Bryan, TX; Daughters, Charlotte (Curtis) Jones of Denver, Co., Lolita Wilson of Garland, TX, Cherise Shivers of College Station; 12 grandchildren, Tiara Martin, Shun Martin Jr., Daebreon Martin, Cory Jones, Curron Jones, Terrence Cartwright, Alexandria Wilson, Chrysta Cooper, Quinte Williams, Taylor Caldwell, Baylen Mitchell, Niesha Harris; 13 great grandchildren and a host of nieces, nephews and other relatives and friends.
Betty Robinson
December 19th, 2015