Obituaries
Dale Ellis Ayers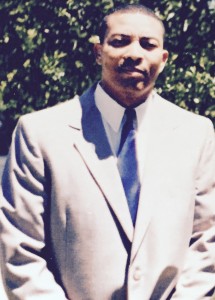 November 18, 1962 – September 20, 2015
Dale Ellis Ayers, 52 passed away on September 20, 2015, at his residence. Visitation will be on Friday, September 25, 2015, from 10 am-7 pm at Daniel and Son Funeral Home.  Services are on Saturday, September 26, 2015, at 11 am at Goodwill Baptist Church, FM 1362 Caldwell, TX 77878.  Interment following service at Goodwill Cemetery.
Dale Ayers was born on November 18, 1962, in Caldwell, TX to Helen Walker. He graduated from Prairie View A&M University. Dale was a faithful servant of God and served as a deacon at Household of Faith Christian Fellowship Christian and Harvest Time. Dale enjoyed fishing, basketball, playing cards, and most of all playing with his grandchildren.
Dale leaves to cherish his loving memories his wife, Ella Ayers; one daughter, Jessica Ayers(Hodges); two sons, DeBair Lyde and Langston Lyde; his mother, Helen Walker; two brothers, Dennis Washington (Carla) and Dwayne Washington; three grandchildren, Zachary Williams, Hayley Ayers and Samantha Lyde; a host of other relatives and friends.
Betty Robinson
September 24th, 2015