Obituaries
Adrian Wayne White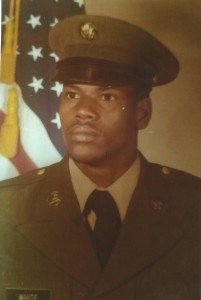 Adrian Wayne White was born on November 6, 1955 in Bryan, Texas to Willie J and Madeline White. He was one of eleven children.
Adrian attended Bryan public schools. He served in the Army National Guard and worked at Texas A&M university before he moved to Lufkin, Texas.
While in Lufkin he worked at Angelina Junior College from 1997- 2012.
He was proceeded in death by his parents Willie J and Madelina white, two sisters, Sandra Dixon and Carmen Linda White and one brother Calvin K White.
He is survived by brothers Willis White of Bryan, Tx Stephan White of Houston, Tx and Benjamine White ( Marlena) of Round Rock, Texas. Four sisters Billie Lamb of Diboll, Texas, Cherry Haynes and Roderick of Killeen, Texas, Pamala Teal ( Jimmy) of Mesquite, Texas and Cynthia Caldwell of Bryan, Texas and a host of special nieces and nephews.
Visitation will be held Friday June 16, from 10am to 7pm in the chapel of Daniel and Son funeral home.
Funeral services are scheduled for 2pm Saturday June 17, 2017 in the chapel of Daniel and Son funeral home , interment will follow at Oakwood Cemetery Bryan, Tx.
Betty Robinson
June 14th, 2017